Animal Welfare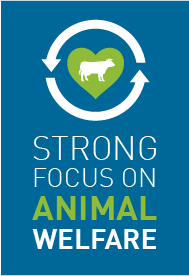 Wellard leads the market in animal welfare. We boast the highest standards of quality control, animal handling and hygiene, supported by continual investment in infrastructure, technology, staff training and research to achieve optimum animal welfare outcomes.
Wellard is committed to animal welfare in the live export trade, not just because it makes good commercial sense to deliver healthy and fit livestock to our customers, but because we care about our livestock.
The initial selection and preparation of animals has a large influence on animal welfare.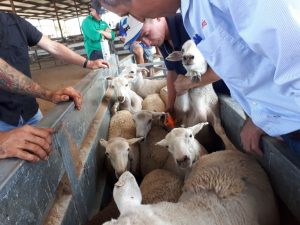 While Australian live export regulations govern standards in these areas, Wellard has implemented its own initiatives in Australia and other countries including:
Investing in the Wellard Animal Welfare Accord (WAWA) to ensure consistency of animal welfare performance across our operations;
Commissioning its own independent animal welfare audit of its pre-export facilities to identify areas for improvement;
Development of new facilities; and
Working with researchers, such as Western Australia's Murdoch University Veterinary School, to provide either infrastructure or expertise to aid research projects dedicated to improving animal welfare.
Wellard leads the industry in the development of modern livestock vessels. This investment in technologically advanced vessels is vital to delivering the best ship-board animal welfare outcomes.
Enhancing the comfort of the animal during transport is paramount to optimal animal welfare. Wellard invests in research and development in areas such as ventilation systems, vessel stability characteristics and on-deck injury prevention, as well speed of the vessel to optimise journey duration.
All of our operations exceed the international regulatory requirements for ships, vets and stockmen and we continuously run scientific trials on voyages to assess how animal welfare can be improved. These trials are usually overseen by a Wellard veterinarian.
Wellard's commitment to animal welfare does not end when our sheep and cattle step off the vessel at their destination.
The company is working closely with overseas customers to improve animal welfare outcomes. This is in addition to the Australian Government's Exporter Supply Chain Assurance Scheme (ESCAS) and Meat and Livestock Australia's animal welfare efforts.
We choose customers that possess the same animal welfare ethos as we do, so optimal animal welfare is a shared goal throughout our supply chain.
For example, we pioneered a unique traceability system with our Vietnamese clients to provide enhanced levels of livestock traceability and recording. This system was then made available, free of charge, to other exporters in the market.
The Australian Government's Exporter Supply Chain Assurance System (ESCAS) is an assurance system designed to protect and enhance the animal welfare of livestock exported from Australia.
It is based on four principles:
Animal welfare: animal handling and slaughter in the importing country conforms to World Organisation for Animal Health (OIE) animal welfare recommendations;
Control through the supply chain: the exporter has control of all supply chain arrangements for livestock transport, management and slaughter. All livestock remain in the supply chain;
Traceability through the supply chain: the exporter can trace all livestock through the supply chain; and
Independent audit: the supply chain in the importing country is independently audited.
Wellard supports and complies with ESCAS, and in many cases implements its own measures that exceed ESCAS requirements.
Wellard employs dedicated, in-market Animal Welfare Officers to oversee adherence to our own and the Federal Government's requirements as well as to work with our importers to ensure that animal welfare is optimised.