The Live Export Process
Wellard buyers begin sourcing quality livestock from two weeks to up to one year in advance.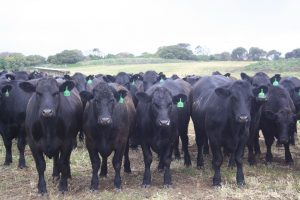 Our network of professional buyers works with farmers and livestock producers to ensure quality animals are selected to meet both our customers' requirements and the health protocols of the importing country.
The livestock are aggregated at either a Wellard Pre-Export Quarantine facility or a third party facility if required, to meet the importing country's quarantine requirements and to provide an efficient turnaround once the vessel arrives into port.
At the Pre-Export Quarantine facility, the sheep and cattle are inducted and cared for by professional stockmen and women to prepare them for export and to comply with all of the health protocols of the importing country.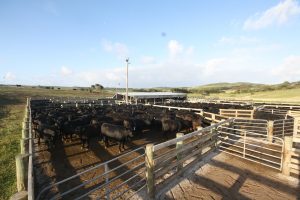 They are also acclimatised onto the pellet ration and administered any animal health supplements.
Finally, they are inspected by two veterinarians – an AQIS accredited third-party veterinarian and a veterinarian from the Australian Quarantine and Inspection Service, who must issue a "permit to leave for loading" before the consignment can be moved to the dock.
High-quality contractors then begin transporting the animals to the ship.
Wellard has been proactive in developing improvements in the safe handling and management of livestock, setting the industry standard.
For livestock exports from Australia there is a stringent process with which all exporting companies must comply with.
1. Notice of Intent to Export
Government approval of export destination and suitability of animals and contingency planning.
2. Approved load plan and heat stress model
Compliance with regulated pen stocking density limits.

Assessment of suitability of stock, stocking density and deck by deck ventilation with prevailing weather conditions throughout the individual voyage.

3. National Vendor Declarations
Submitted by vendors. Details health status, stock description and animal health treatments.
4. Australian Quarantine and Inspection Service inspection of vessel
Ensure no risk of disease incursion into Australia. Every vessel required to undergo inspection upon arrival in Australia.
5. Australian Maritime Safety Authority inspection of vessel
Ensure the vessel and its livestock support services are mechanically sound and fit for purpose.
6. Pre-export aggregation facility licence
Each pre-export facility must be licensed by the Australian Quarantine and Inspection Service as adhering to the standards set out by the Australian Government.
7. Livestock inspection by an accredited third-party veterinarian at pre-export aggregation facility
Flock/herd assessment of animal health and suitability for export.
8. Livestock inspection by Australian Quarantine and Inspection Service veterinarian at pre-export aggregation facility
Flock/herd assessment of animal health and suitability for export. Permission To Leave For Loading (PTLFL) granted upon satisfactory inspection.
9. Individual animal inspection by accredited stock inspector
Conducted at feedlot or wharf. Animals are inspected individually for sickness, injury and suitability for export.
10. Export approval
Issued by Australian Quarantine and Inspection Service upon inspection of livestock on-board and satisfaction that import permits have been granted and sufficient feed, water and ventilation are available to the livestock.
11. Accredited stockman on-board
Each voyage is accompanied by at least one, and often several, stockmen and stock women who have been accredited to oversee the animal welfare of the livestock consignment throughout the voyage.
12. Accredited third-party veterinarian on-board
For long-haul voyages only. Required for an added level of animal care and welfare.
13. Exporter Supply Chain Assurance System (ESCAS)
Animal welfare requirement of the Australian Government. The Australian Government requires all exporters to meet animal welfare standards with regular reporting and oversight.
Wellard meets all Australian Government requirements and regulations at every stage of the export process.
Wellard has made a significant investment in the long-term future of the livestock export trade. As a class leader in its field, Wellard brings a unique combination of experience, innovation and efficiency to the industry.
As a registered livestock exporter, Wellard is required to undergo regular Quarantine and Inspection Service audits in addition to the regulatory monitoring of each individual consignment.
The audits test company procedures and documentation to ensure we meet Australian Government requirements.
Wellard is firmly committed to a sustainable livestock export industry.
Voyages of more than 10 days duration are accompanied by a third party veterinarian as well as up to five company stockmen. The stockmen are independently accredited and complement the livestock husbandry skills of the ship's crew.
Cattle consigned on short voyages to Asia are monitored by a number of independent, accredited stockmen. Voyage success rates on these short voyages are approximately 99.9%.